Roll over image to zoom in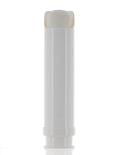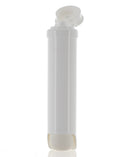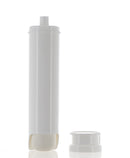 Description
Introducing the Unlocking Freshness Airless Beauty Elixir Bottle, a 100ml container crafted from eco-friendly PP material. This Airless Bottle is perfect for preserving the potency of your premium skincare and beauty products. Its sleek design not only exudes luxury but also offers functional benefits with a push-button mechanism. Available in a spectrum of colors, it's customizable to match your brand identity. Choose from a variety of decoration options such as hot-stamp, heat transfer label, anodized, UV metalized, emboss, deboss, or spray finish to make your product stand out. Elevate your brand with a minimum order quantity of 10,000 pieces. 
 
Key Features: 
 
100ml capacity for ample product storage.

 

Crafted from eco-friendly and recyclable PP material.

 

Airless technology preserves product freshness and extends shelf life.

 

Push-button dispensing for precise product control.

 

Customizable with a wide range of Pantone color options.

 
Various decoration techniques are available for branding flexibility.

 

Ideal for skincare and beauty products that demand premium packaging.

 

Elevate your brand image with a minimum order quantity of 10,000 pieces.

 

An elegant and sustainable solution for eco-conscious consumers.

 

Ensure product integrity and reduce wastage with our Unlocking Freshness Airless Beauty Bottle.