Roll over image to zoom in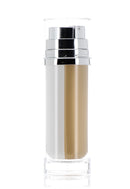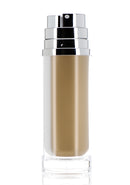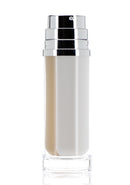 Description
Introducing our cutting-edge PP/PMMA Dual-Chamber Airless Treatment Pump Bottle, a revolution in skincare packaging. This elegant, double-compartment bottle offers a dosage of 0.5cc per chamber, ensuring the perfect blend of your skincare elixirs. The over cap design enhances product freshness, making it ideal for beauty and skincare products. Elevate your brand with customizable color options and decoration techniques and achieve a new level of product protection and innovation. 
Key Features: 
Innovative dual-chamber design for mixing and dispensing two products simultaneously.

 
Precise dosage of 0.5cc per chamber for accurate application.

 

Over cap to protect product integrity and prevent contamination.

 

Ideal for serums, lotions, creams, and other beauty and skincare products.

 

Choose from a wide range of colors to match your brand identity.

 

Customizable decoration options, including hot-stamp, heat transfer label, and more.

 

PP/PMMA construction for durability and a luxurious appearance.

 

Anodized, UV metalized, emboss, deboss, and spray finish options are available.

 

Minimum order quantity of 10,000 pieces for your branding needs.

 

Elevate your skincare packaging with this unique and stylish solution.