Roll over image to zoom in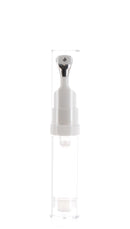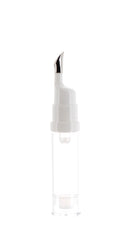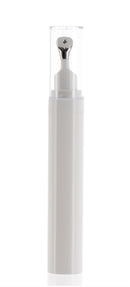 Description
Elevate your skincare routine with our Airless Eye Serum Bottle, designed to preserve the integrity and potency of your precious serums. Available in 8ml and 20ml capacities, this innovative PP bottle dispenses every drop with precision using its 0.21cc dosage system. The inclusion of an Over Cap ensures the utmost hygiene and protection for your skincare products. Choose from a spectrum of colors and striking decoration options, such as Hot-stamp, Heat Transfer label, Anodized, UV metalized, Emboss, Deboss, or Spray Finish, to make your brand stand out. With a minimum order quantity of 10,000 pieces, this product is a must-have for skincare brands looking to make a statement. 
Key Features: 
Airless technology ensures no product wastage and maintains serum potency.

 

Available in two convenient sizes: 8ml and 20ml.

 

Precise 0.21cc dosage system for accurate application.

 

Over Cap provides extra protection and hygiene.

 

Versatile color options available in any Pantone shade.

 

Choose from various decoration methods to customize your branding.

 

Elevate your brand's presence and image in the skincare industry.

 

Ideal for packaging eye serums, creams, and other skincare products.

 

High-quality, durable PP material for long-lasting use.

 

Minimum order quantity of 10,000 pieces, perfect for both established brands and startups.