Roll over image to zoom in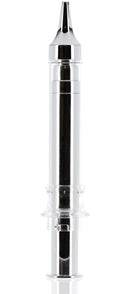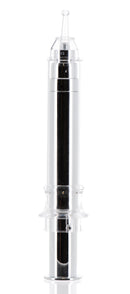 Description
Introducing the Precision Skin Airless Acrylic Applicator Bottle - a game-changer in skincare product application. This 10ml bottle is crafted from high-quality acrylic, delivering a precisely measured 0.2cc dosage each time. Ideal for skincare products, it comes with an over cap to maintain product freshness. With customizable Pantone color options and a range of decorative finishes, this bottle combines functionality with style. Whether you're a skincare brand looking for a premium packaging solution or a skincare enthusiast seeking precision, this bottle is your answer. 
 
Key Features: 
 
Accurate Dosage: Dispenses a precise 0.2cc of product with each pump.

 

Airless Technology: Preserves the integrity and shelf life of your skincare products.

 

Diverse Applications: Perfect for serums, lotions, creams, and more.

 

Customizable: Choose from a wide range of Pantone colors to match your brand identity.

 

Decorative Options: Enhance your brand image with hot-stamp, heat transfer labels, anodized, UV metalized, embossing, debossing, or spray finishes.

 
Premium Material: Crafted from high-quality acrylic for durability and a luxurious appearance.

 

Over cap Included: Protects your products and prevents accidental dispensing.

 

Low MOQ: Start with as few as 10,000 pieces to meet your specific needs.

 

Professional Skincare Packaging: Elevate your brand's image and user experience.

 

Convenient Size: The 10ml capacity is travel-friendly and suitable for various product types.